Saturday 14 November 2009
The video stream has been a core part of erase.net for many moons - an ever-changing screening room for the countless nuggets of weirdness and wonder found around YouTube's desolate wastelands. Somewhat sadly, I have realized that it is perhaps time to unlock it contents for future generations by transforming it into a real YouTube channel, with, like, subscriptions and the other stuff that this entails.
So, behold:
lost transmissions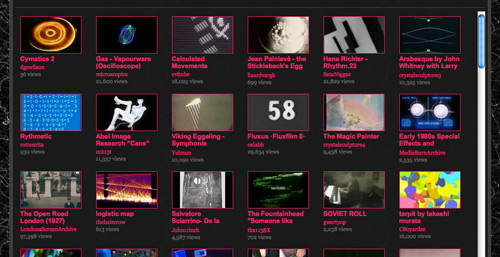 In going through the index, it seems that an unnerving 15% of the original videos have been removed by YouTube courtesy of takedown orders and other such things - almost universally music videos, which would almost universally have brought further attention to their artists. See this recent study which indicates, contra to popular beliefs, an overall rise in recording artist revenues over the past few years.
Anyhow, this is life. If you're on YouTube, please do add me to your network and say hello. Original videos coming soon (though most will probably remain on my Vimeo account).