In an abominable act of oversight, one of the major projects keeping me occupied in 2010 has yet to receive an official announcement here. So, I'm belatedly pleased to herald Variable 4, an environmental installation taking place on the other-worldly shingle plains of Dungeness in May 2010.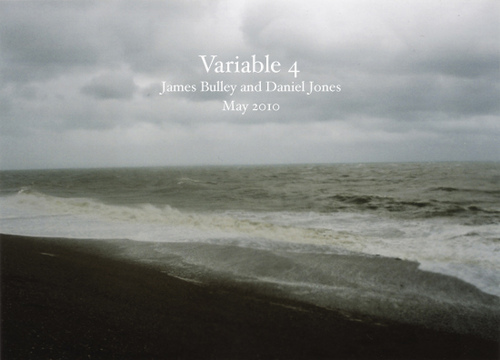 In partnership with James Bulley, and with kind support from the PRSF and Campbell Scientific, we're building a system which will be embedded into the desolate landscape and equipped with an array of meteorological sensors. Using algorithmic compositional techniques, it will then respond sonically to the real-time weather conditions, transforming and recombining a bank of precomposed movements and recordings via a multi-channel all-weather soundsystem.
It is taking place over a single 24-hour period, from noon till noon on 22-23 May, and so encompasses one complete daily cycle of solar and environmental conditions. For those not living in the Romney Marsh area, there will be a couple of coaches operating from London - booking info coming soon.
It's been a bit of a baptism of fire as far as project administration goes; who'd have thought that licensing and insurance concerns could occupy so much time? Current top of the anxiety checklist is ensuring that local fisherman aren't somehow entangled in wiring as they begin their 3am working days. Anyhow, we're finally well into the composition phase - leveraging Max For Live and the endless generative musical possibilities that it offers.
We'll be documenting the compositional and technical development on the Variable 4 blog and twitter @variable4, releasing relevant sourcecode and patches wherever possible.