temporary.cc is a marvellously concise piece of netart by prolific openFrameworks contributor Zach Gage. Each unique visitor causes a single fragment of the page's HTML to be deleted, resulting in an irreversibly degenerative piece of online space. Each visit is inevitably further decayed than the last, and any attempts to archive or document are futile.
Reminds me of Feliz Gonzales-Torres' beautiful candy-pile pieces, though with very different conceptual intent.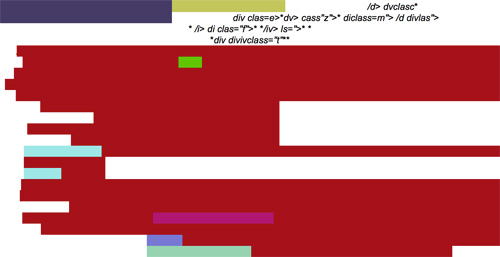 edit: Alex kindly pointed me at Dust, a projected created by Geoff Cox way back in 2000 which applied the same idea to a digital image. Particularly striking right after a conversation we'd been having about art and the fallacies of originality.