Next month at the Greenwich Gallery, my significant other Julia has a solo exhibition of her photomicrography practice. With a laboratory-grade microscope and digital SLR camera, she explores the hidden microworlds of cellular biology, crystallography, and more.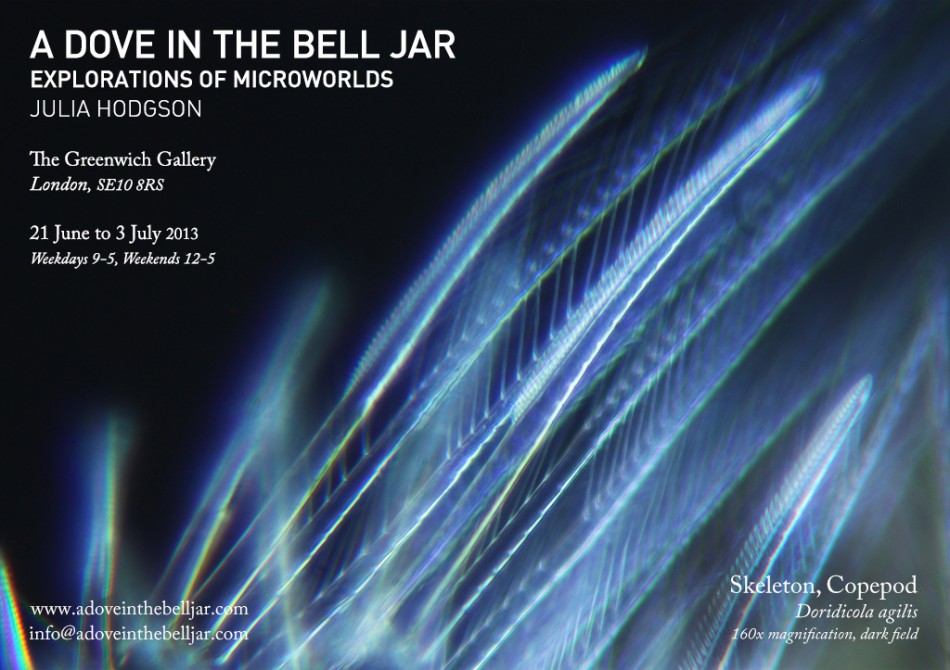 Alongside a whole series of aluminium-mounted prints, she will be in the gallery on Saturdays and Sundays with the microscope, projecting a live video feed of microscopic specimens onto a plasma display.
You want something teeny looking at? Bring it down.
A Dove In The Bell Jar
Greenwich Gallery
London, SE10 8RS
21 June – 3 July 2013
For much more, check out the eponymous blog: A Dove In The Bell Jar