Wednesday 25 November 2009
The blog of architect Lebbeus Woods is one of the most consistently rich and stimulating sites that I've encountered recently, a source of endless inspiration and philosophical avenues. His latest piece is on a series of machines created by Daniel Libeskind for the 1985 Venice Biennale, Three Lessons in Architecture. Even given my infatuation with both Woods and Libeskind, these blew me away.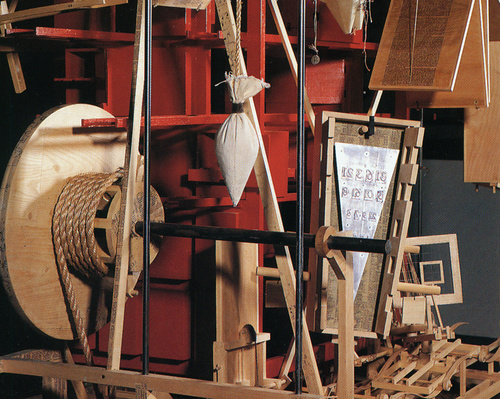 Memory Machine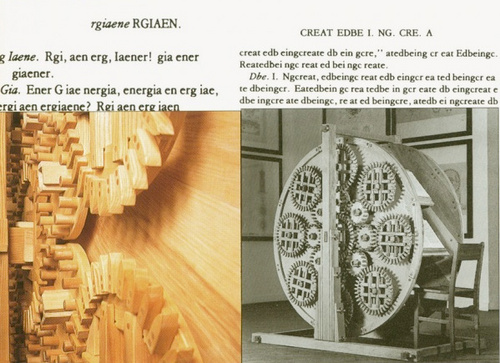 Reading Machine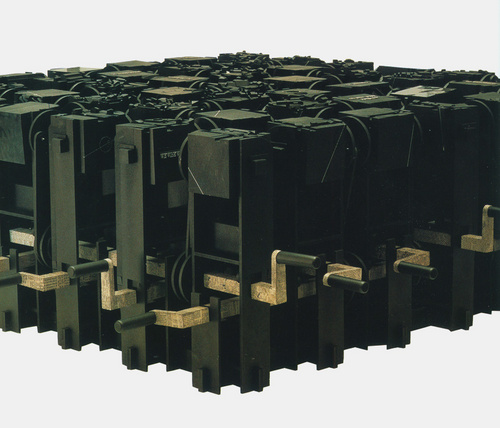 Writing Machine
(+ many more unmissable images...)
Each of the machines is intended to illustrate a set of architectural ideas relating to Western architecture; according to theorist Ersi Ioannidou, "[re-articulating] the role of humanism in design". Ioannidou goes on to describe the process that Libeskind undertook in building the Reading Machine, modelled after monastic rotary reading desks:
Libeskind, determined to retrieve the experience of constructing such a machine, chooses to recreate not only the object, but also the experience. He works as a craftsman, bearing total faith in the craft of making. He builds it with hand-tools, solely from wood, with glue-less joints, dawn to dusk, in complete silence. When finished, he makes eight books – he writes them, makes the paper, binds them; just one of each – and places them on the wheel.
Hardcore.