Thursday 11 February 2010
The Goldsmiths Digital Studios (GDS) is a new audiovisual interaction laboratory here at Goldsmiths, University of London. We're celebrating its opening with GDS EXPO 2010, a day of seminars, installations and performances taking place next Wednesday (17 Feb).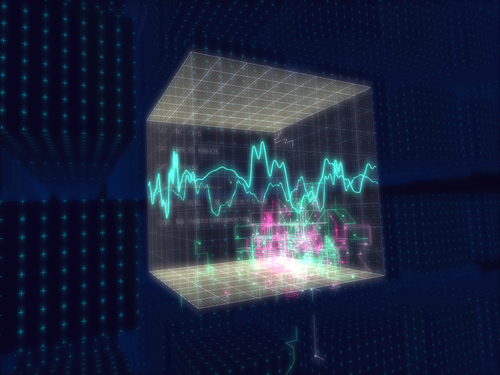 As part of the launch, I'll be showing a new AV work in the studio's ambisonic space, hooking into the 3D motion capture and projection system. Above is an advance screen grab; more info, video and code coming soon...