I have recently been working with the brilliant Leeds-based artist and director David Shearing on The Weather Café, an immersive café-based installation whose interior shifts gradually to reflect the real-time weather conditions outside. As the wind, rain, light and humidity fluctuate over the day, so too do the conditions indoors. The overhead lights brighten and dim, mirroring the brightness of the sky; an array of fans blow gusts of wind across the space in response to the wind picking up outside. On hazy days, mist billows beneath the tables.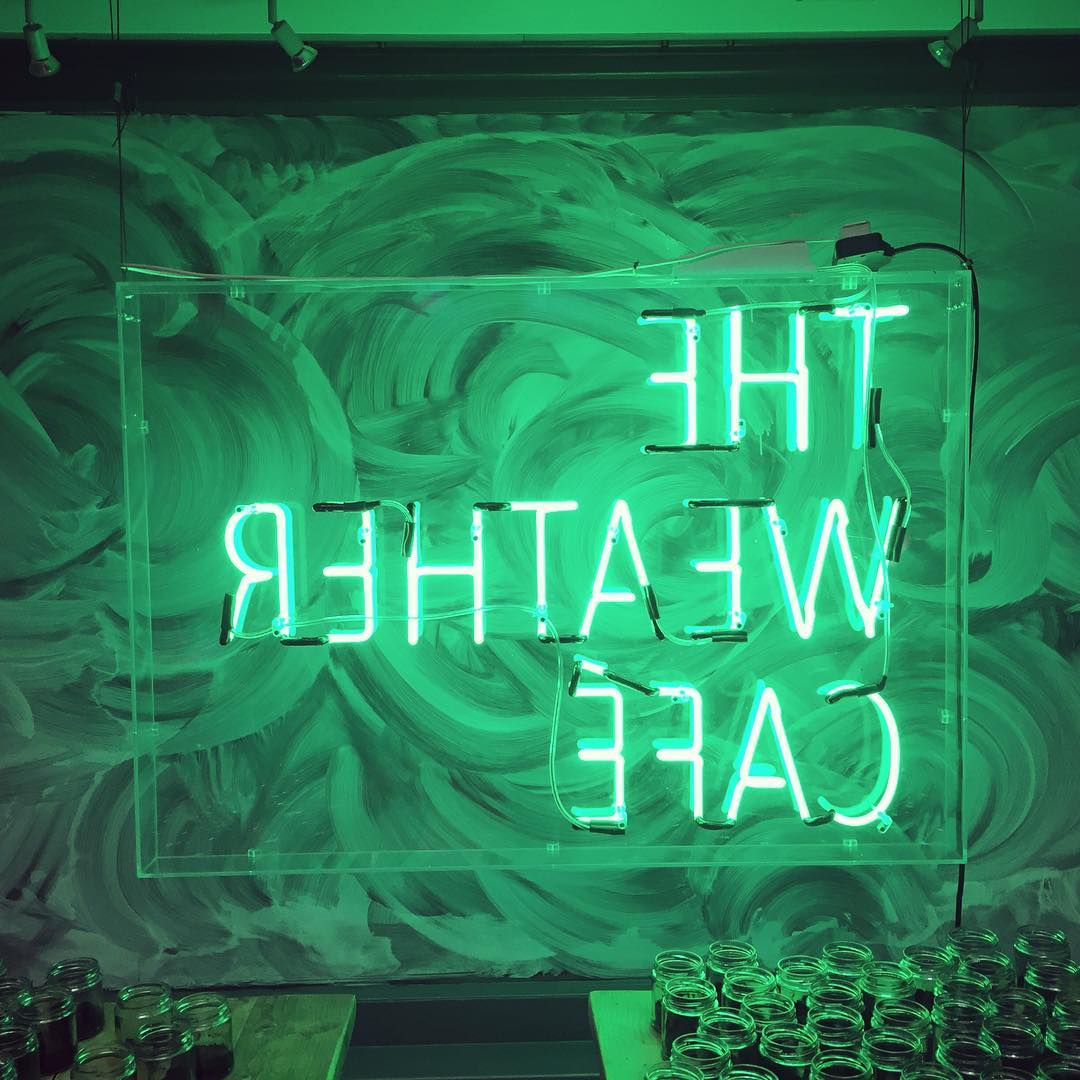 This strangely permeable building is the backdrop for a rich and diverse set of oral stories that David has recorded with Leeds locals, which themselves shift in response to the weather conditions, grouped by atmospherics: still, light, fragile, unsettled. Backed by a generative score by my long-time friend and collaborator James Bulley, the different strands drift amongst one another in unexpected ways, coalescing in moments of real beauty.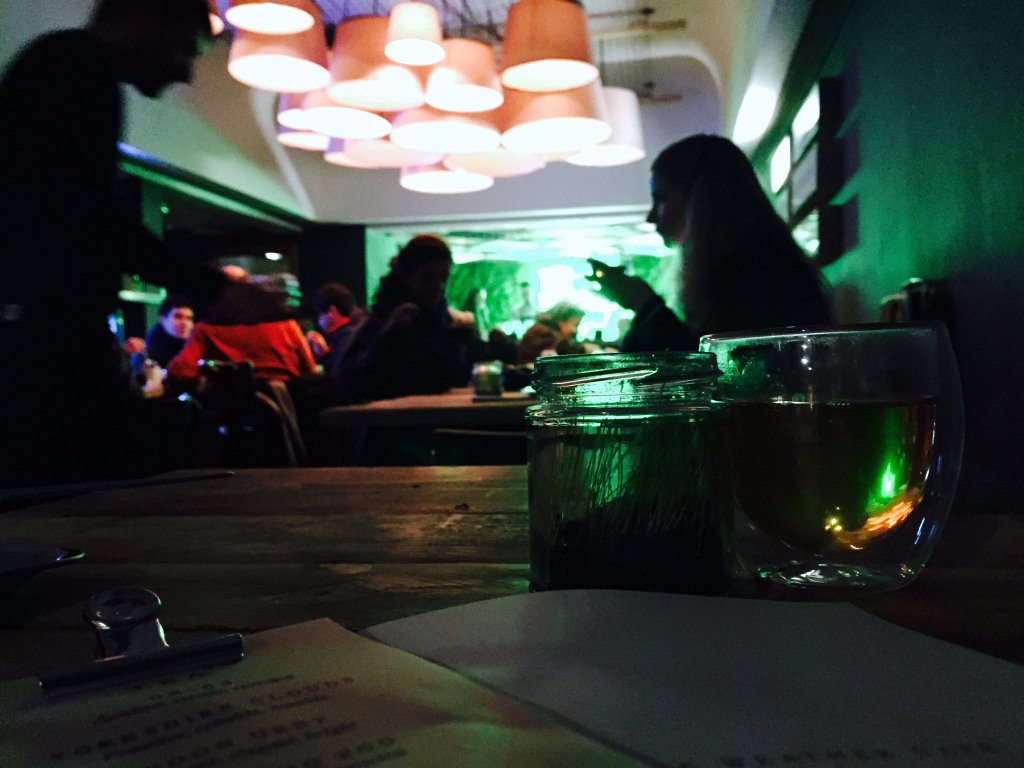 Photo: Leanne Buchan
I realised the software infrastructure that tied together the different elements of the piece, sensing data from an Ultimeter weather station installed outside via a Python-based serial interface. This is aggregated in real-time with further readings from the fantastic Met Office API, and relayed to a bank of DMX controls - for lighting and internal effects - and to Ableton Live via pylive to interface with the responsive score.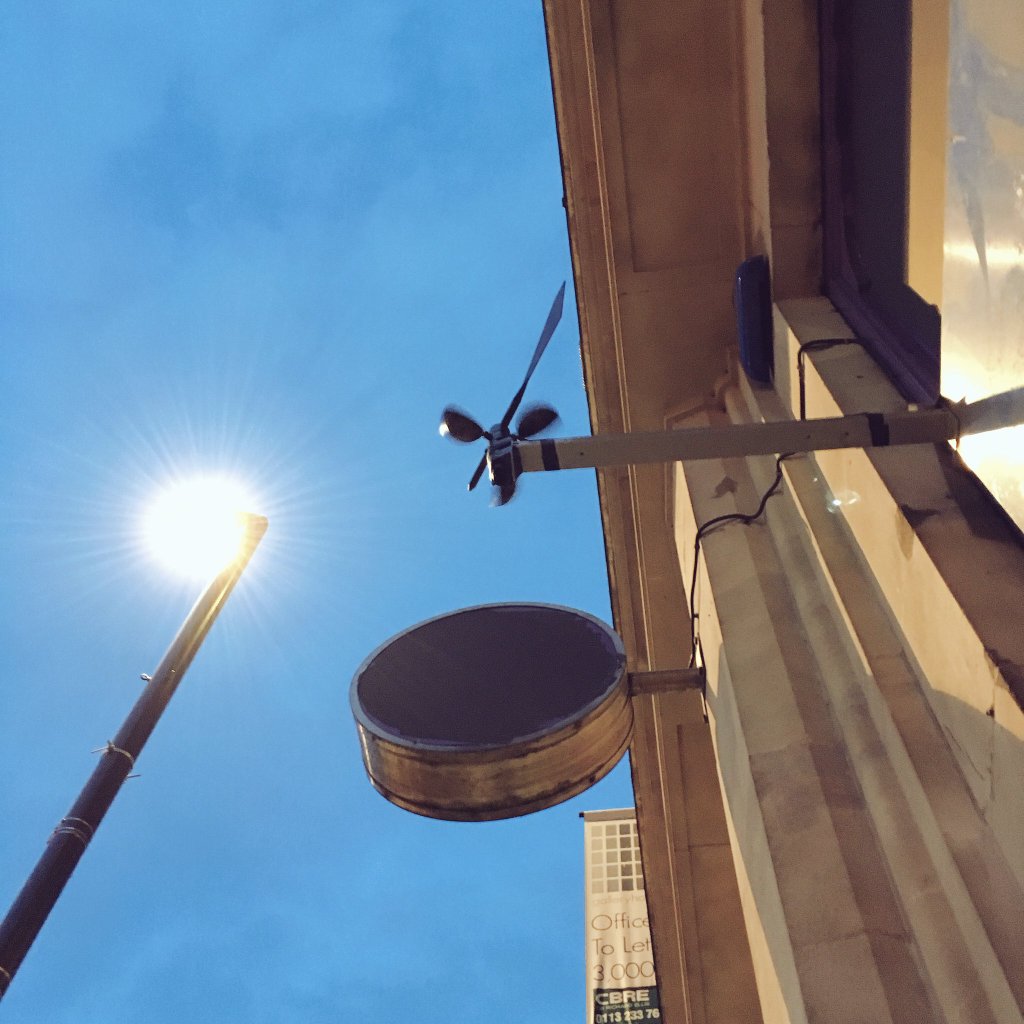 The Weather Café can be found opposite Leeds Art Gallery, closing on 20th March.
More info: The Weather Café