Wednesday 20 November 2013
I have been working with the excellent South Kiosk developing a new exhibition at Peckham's FoodFace artist-led studio space.
The concept is the creation of a Chronovisor, a device which allows the viewer to see into different parts of time and space. For Chronovisor: Prologue, the concept is realised as a cybernetic light and sound response system, with artists curating audio and visual elements which collectively create a reactive, nonlinear whole.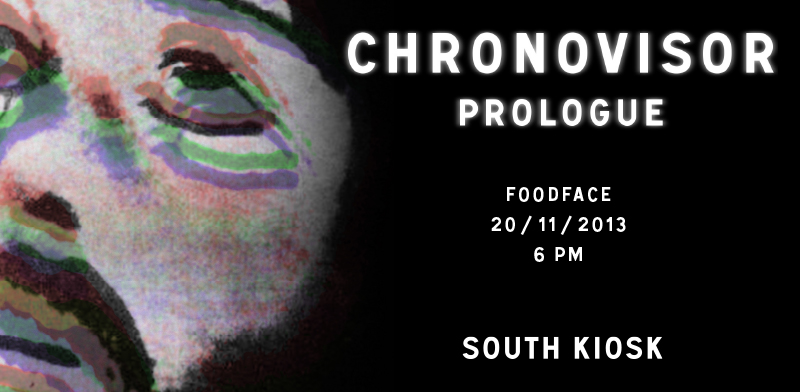 I am curating a series of abstract cinema which will be projected on a split R/G/B display, prototyped in the image below. This begins at Viking Eggeling's abstract Constructivist cinema ('Symphonie Diagonale', 1924), through to the rise of the analog video synthesizer ('The Rutt-Etra Video Synthesizer', 1970), and on to the silver-screen computer graphics work of Abel Image Research ('Cans', 1984).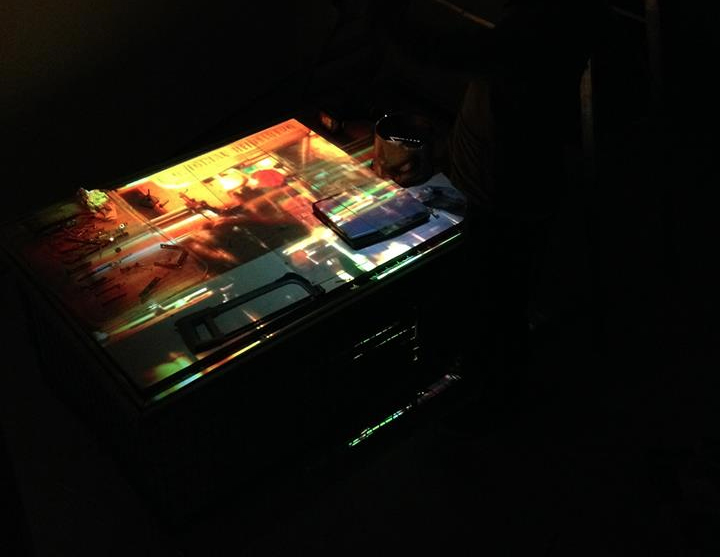 This video selection, alongside the selections of 9 other artists, will be processed by the lightness-ordering algorithm I developed for Sans/Soleil (2011), fracturing the film's linear timeline into a series of splintered fragments.
The source code for this processing app is available on Github: LuminOrder, developed using Cinder.
Chronovisor: Prologue runs from 6.30pm - 10pm at Foodface.